Dedicated Initiative for Sustainable and Holistic Agriculture Pvt. Ltd
Rs. 20000
Raised of 50000goal
DISHA, a Farmer-oriented Multi-stakeholder Agro-enterprise (FAMA), emerged out of the need for a hybrid organisational form that develops small holder-oriented integrated value chains, which require collaborative relationships that leverage strengths of different participants by building scale efficiencies and supplying differentiated yet market oriented produce.
DISHA was conceptualized by Deutsche Gesellschaft für Internationale Zusammenarbeit (GIZ) GmbH, under its bilateral technical cooperation with the Department of Financial Services (GoI) titled the Rural Insurance Services Programme. DISHA connects farmers directly to consumers, thereby enabling farmers get maximum outputs from their small holdings, while consumers get safe, healthy and pesticides-free produce.
The target market for DISHA is about 10,000 small and marginal farmers from tribal and interior villages of Saurashtra, South Gujarat and eastern tribal belt. These farmers will be brought under the umbrella of farmer-producer company with support of NABARD. It can reach up to 6.0 lac consumers in Gandhinagar through Disha's prime supply chain of Madhur Dairy (Gandhinagar Milk Producers Union Ltd.). Madhur Dairy has its own outlets in main areas Gandhinagar to distribute milk products. It also has 114 village milk producers cooperatives covering a large number of consumers as well as primary producers. This supply chain has been used by DISHA to reach end-users. Madhur Dairy has passed resolution in its Governing Board Meeting to sell each product being supplied by DISHA.
DISHA has already piloted a seasonal market support initiative aimed at supporting tribal farmers producing "Kesar" mangoes across various villages in the Vansda taluka region of Gujarat. The objective was to ensure that the farmers got a better price for their produce by going directly to consumer through new distribution channels and ascertaining the potential to scale-up. The pilot revealed that with mangoes as the primary produce, the actual workload is most intensive for about four months in a year. Thus, there is a need to continue with the overall cycle with different food produces. Therefore, to maintain continuity of business flow round the year, there is need for continuity of different produces throughout the year in different seasons to procure from other sources and market
DISHA's intervention is expected to have the following outcomes:
Human intensive processes that will generate more livelihoods and introduction of any technology for harvesting, ripening, grading, and packaging will entail skilling of the different stakeholders.
It will serve food security and food safety principle by implementing pre and post harvest management techniques for fruits, vegetables and pulses
Small and marginal farmers will get the benefits because of aggregation etc.
Consumers will get quality and safe and healthy fruits, vegetables and pulses around the year
More livelihoods for local residents at every level
People residing in affordable housing schemes would also benefitted with consuming chemical-free and natural farm produces at fair prices (Resident's Associations will play the role of distributors).
Also Read Our Artical
Utterly Amul: 5k mango farmers plan co-op in Gujarat
Gujarat's mango farmers to emulate Amul model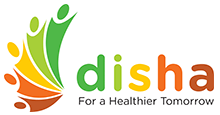 60 Backers
Rs. 5000
Kaushik Vaidya
10 minutes ago
Rs. 5000
Kaushik Vaidya
10 minutes ago
Rs. 5000
Kaushik Vaidya
10 minutes ago